When the music is over….
Turn out the lights…
Turn out the lights…
---Jim Morrison, The Doors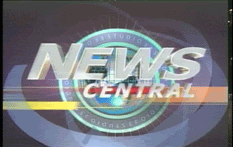 Tonight, Studio 23's Newscentral will feature in its Frontline section a documentary about the music industry titled "The Way The Music Died". I have gotten notice about this five-day series some three days ago and teaser scenes had urged me to bookmark it for my evening TV viewing starting tonight. Music runs in my veins and so I am mostly interested in every show that features music especially on documentaries that involve the comings-and-goings of the recording business.


At first, I thought "The Way The Music Died" is one expose on how piracy is eating up the music recording industry. We are all aware perhaps how musicians from here and abroad are noisily lamenting every time how bootlegging and illegal downloading had been affecting their industry in such a very bad way. In fact, a number of pinoy artists had trooped down to Fort Bonifacio last week to shout
"Right To Royalty"
in a mega-concert that was sponsored by MTV itself. For sure, I support their cause. Piracy is stealing by itself. So give them their royalties.
"The Way The Music Died" is not about music piracy though but it is a sort of an elegical exposition on how the art of music got cheapened by some

unscrupulous music producers and artist who are just out there to make some quick buck. The program takes off with a grand lambasting of MTV, the thenera-changing off-beat music television channel that stormed into our consciousness and mindset in the middle of the 1980's and forever changed how we see and listen to our music. While many music lovers of today sing hossanas to the coming of the age of MTV, artists like David Crosby of the Crosby, Stills and Nash fame blamed it for turning music into purely a matter of money and fame and not of art. They say, MTV had encouraged the mushrooming of one-hit wonders instead of making music like in the old classic way, when every artist works so hard on their music that what comes out are always elevating and lasting. Surely, this documentary resents the existence of Britney Spears and the Puff Daddy's in our midst, who had spawn merely ear candy and radio-friendly tunes. Fast tune means fast money.



I also question myself nowadays about "where the music had gone" but despite of that I maintain a "live-and-let-live" philosophy when it comes to musical taste and preference. I mean, I may not like Britney Spears or The Backstreet Boys but hey, this is a free world. I don't mind one-hit wonders with simplistic tunes blasting out from the radio as long as I can have my kind of music when I want them---whenever and

wherever. When I say music I mean---U2, REM, Led Zeppelin, Simon and Gurfunkel, Billy Holiday, Frank Sinatra, Bob Dylan, Jimmy Morrisson and The Doors, The Refugees, Moby, Tracy Chapman, INXS, Andrea Bocelli, The Three Tenors, Ella Fitzerald, Antonio Jobim, Everything But The Girl, Black-Eyed Peas, David Bowie, Def Leppard, Neil Young, Lauren Hill, The Dawn, The Eraserheads, Rivermaya, Yano, Asin, Joey Ayala, Apo Hiking Society, True Faith, Maria Callas, Jimi Hendrix, the broadway musicals, Sting and The Police, Tony Bennet, The Beatles, K.D. Lang, Pearl Jam, Sinead O' Connor, Bruce Springsteen, Oasis, Bon Jovi, Guns N' Roses, The Clash, Morrisey and some, some…..

So …when did the music died?…The music did not die. It only took a short vacation.